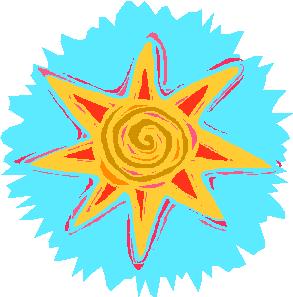 There will be many exciting inflatable rides to enjoy including: (Pictures Below)
| | |
| --- | --- |
| | Colossal Obstacle Course - Features barrel tubes, squeeze tubes, a climbing wall and a slide. |
| | Robo Surfer - Hang ten, on our surf board. See who can stay on the longest and hang on for the gnarliest ride. |
| | Jacobís Ladder - This is a race against an opponent and a test of your own skill. Each of two competitors try to climb up the rope ladder. The one who makes it to the top first wins. It is a challenging race, especially as the ladder swings around and you are suddenly hanging on for dear life. Of course, if you fall, there is a nice soft inflatable floor to catch you. |
| | Climbing Mountain - Our Climbing Mountain has four faces which can all be climbed at once. Each climber is on belay (rope) with a trained staff! Inflated "landing pad" and wall provide a safety "net". |
| | Slam Dunk - An inflated bouncer with baskets attached to the corners. Players try to score baskets with basketballs. It is pretty easy to slam dunk when the floor is bouncy. |
| | The Rippler Large Slide - The newest innovation in inflatable slides. Riders catch air as they hit each "ripple" of the slide surface. This slide stands 29' tall making it not only the most thrilling, but the biggest. |
| | Large Ballpond Bouncer** - A large bouncer filled with multi-colored balls. |
| | Ballpit Slide** - Kids slide, climb up the back and slide down into a pool of multi-colored balls. |
| | Western Funhouse** - A combination slide, bouncer and Biff 'n Bash. It has everything kids need for a GREAT TIME! Kids enter the main area and can either bounce or interact with the Biff 'n Bash stand-up toys. The Biff 'n Bash is a wonderful place to wrestle, climb, jump and expend lots of energy. |
| | Playtona** - This NASCAR racing theme obstacle course is designed for those 100 pounds and under. It has three lanes and a horseshoe design for added fun! |
Note: Parents are welcome to assist younger children on the rides without purchasing tickets or a ride bracelet.
For information on Unlimited Use Bracelets, which allow unlimited use of the inflatable rides and carnival games for a full day, see Prices.
** Rides geared for our guests aged 5 and younger.
Actual rides may vary from pictures show below. Rides by Fun Rentals.
Colossal Obstacle Course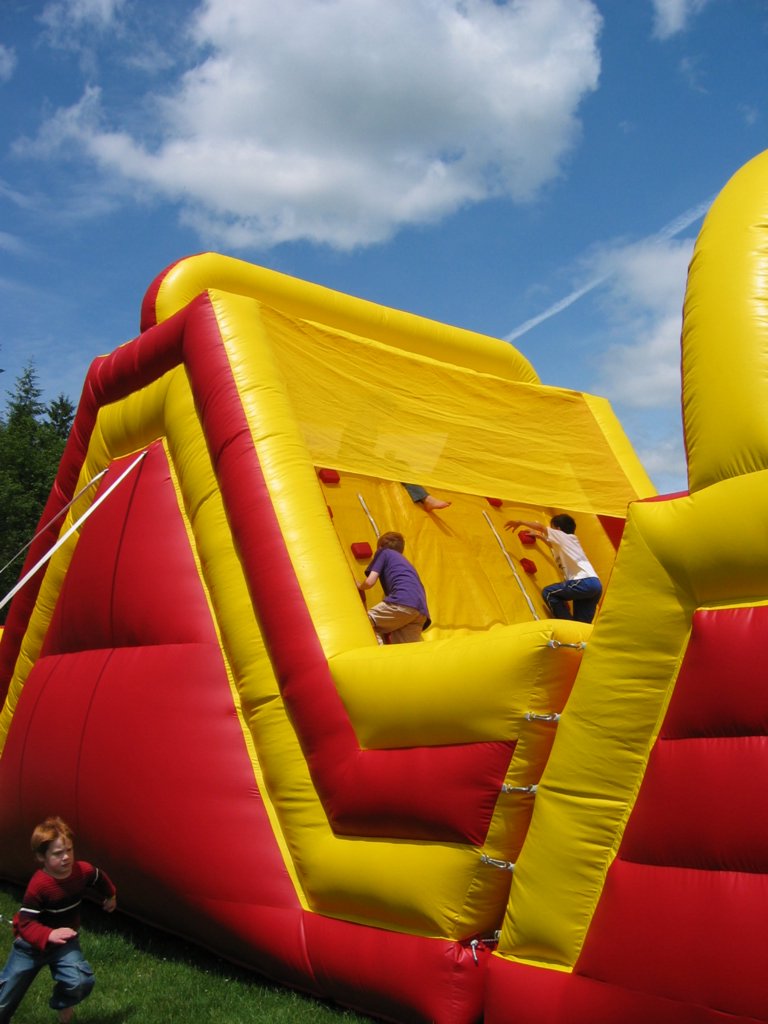 Robo Surfer
Jacobís Ladder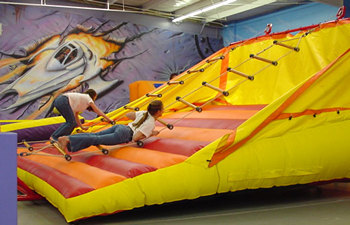 Climbing Mountain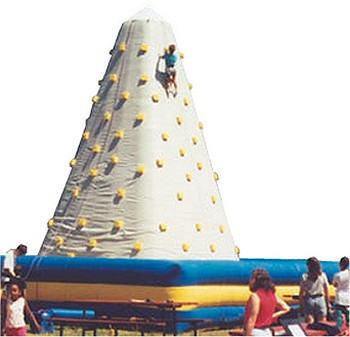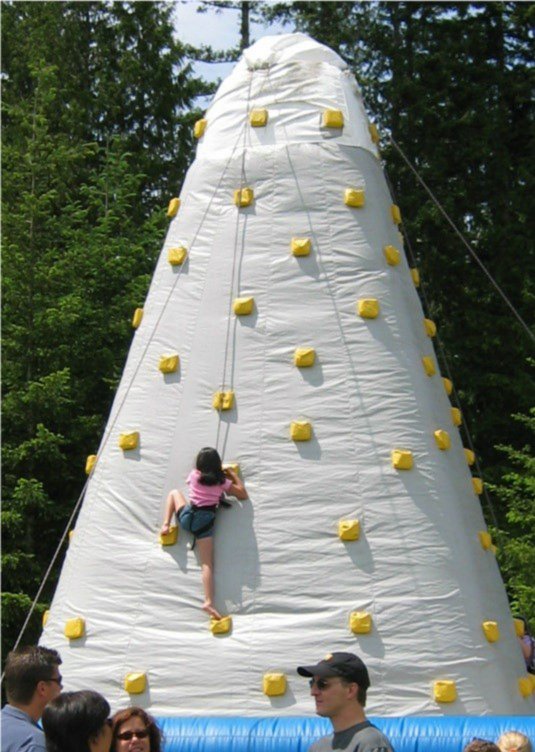 Slam Dunk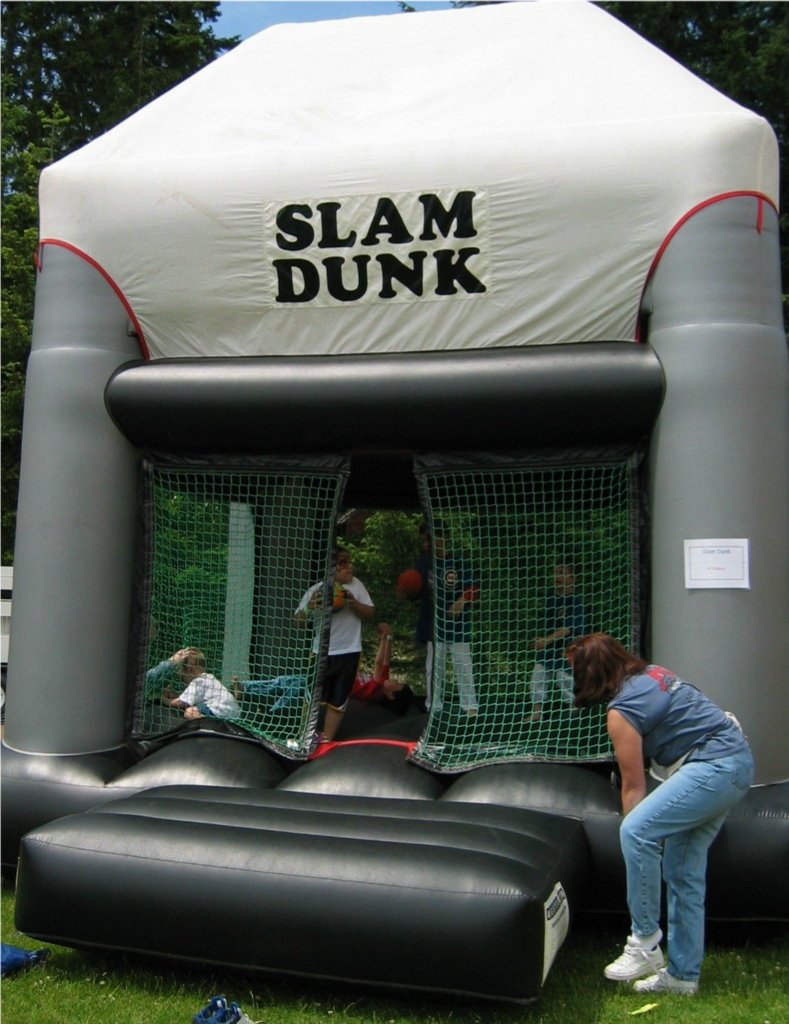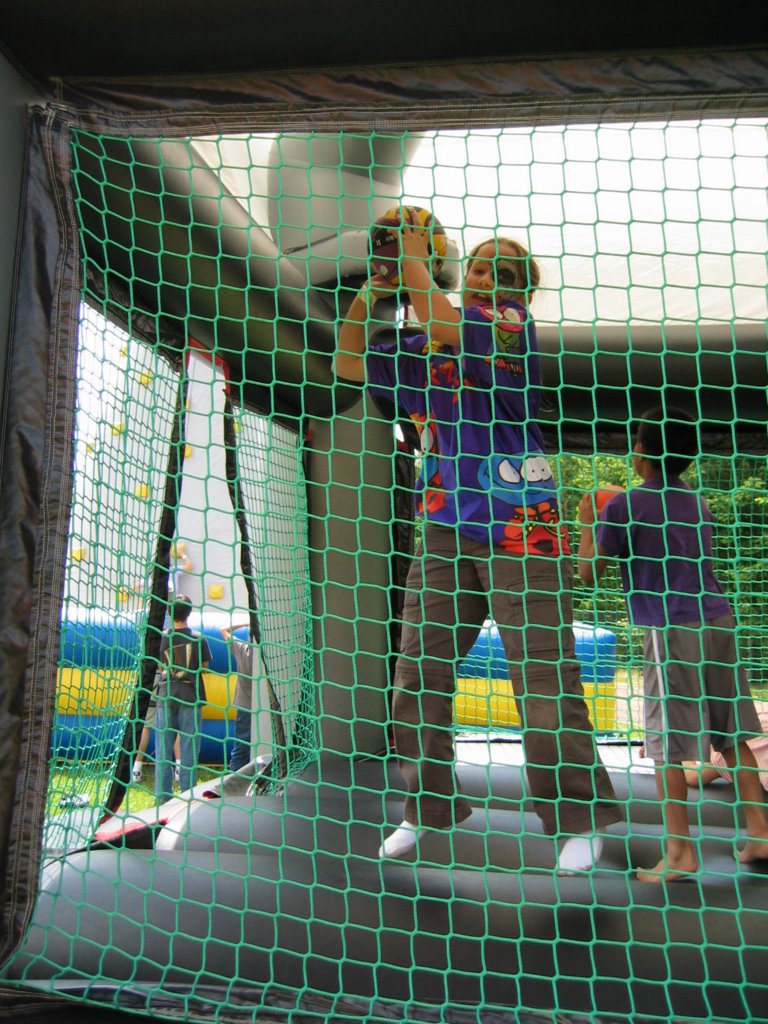 The Rippler Large Slide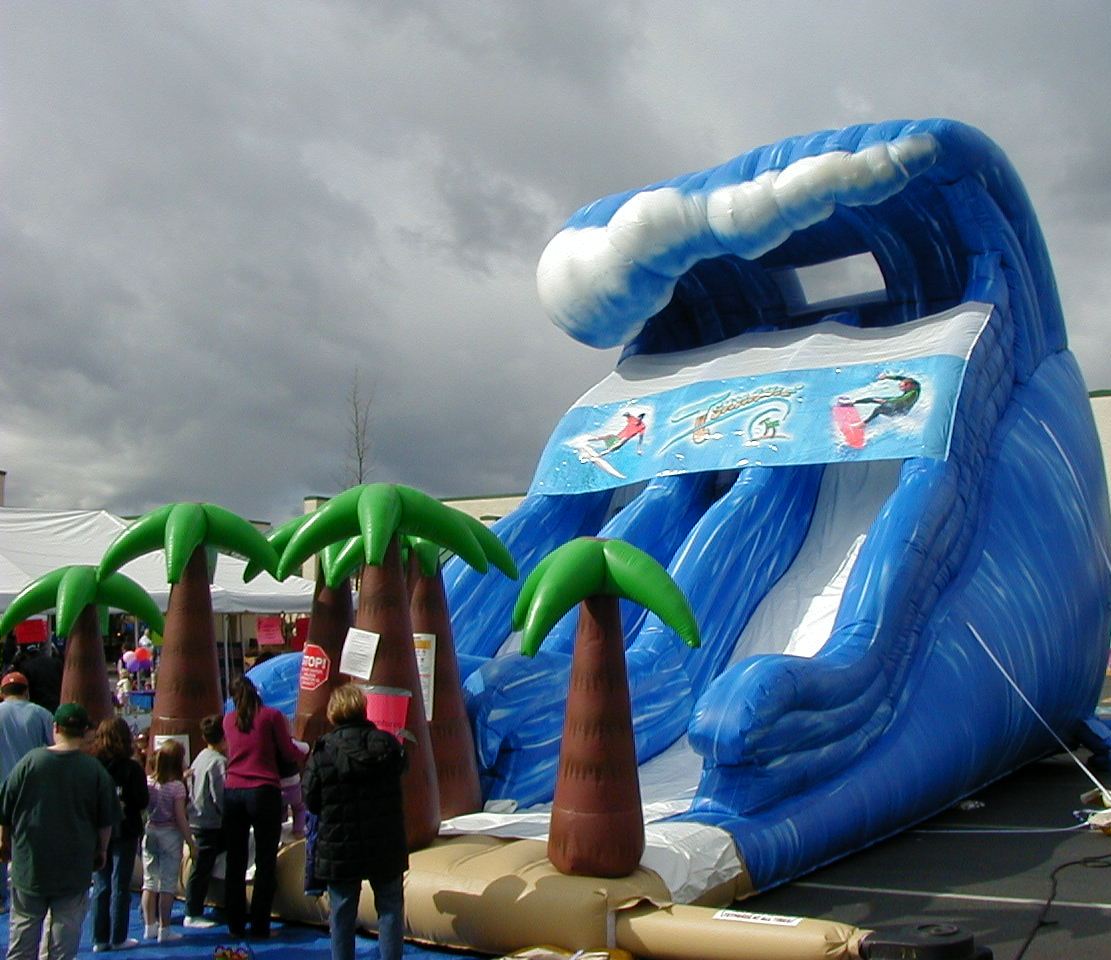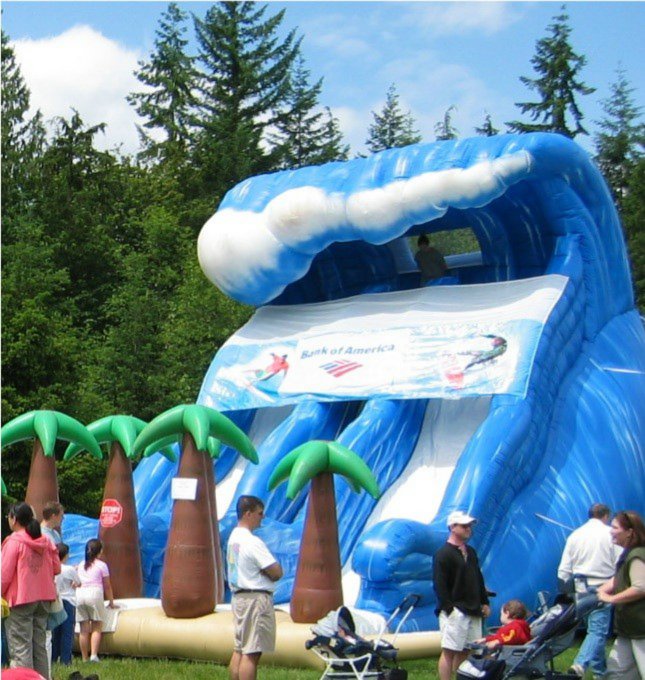 Large Ballpond Bouncer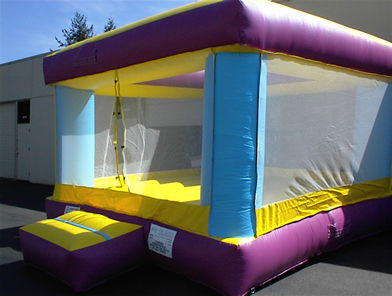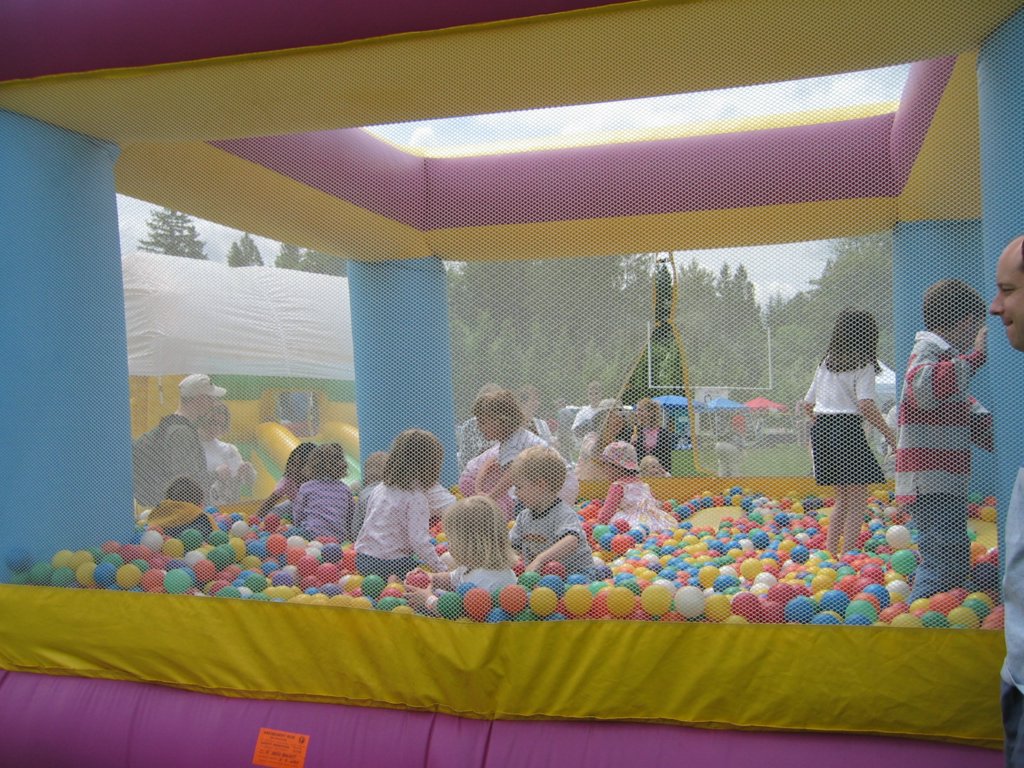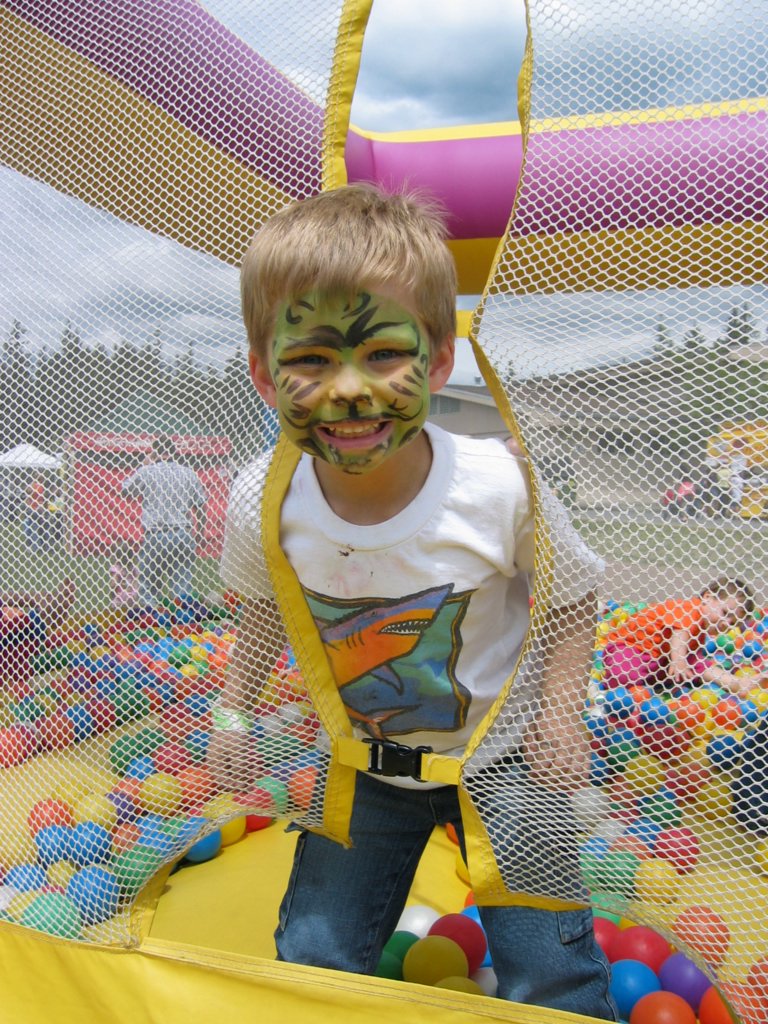 Ballpit Slide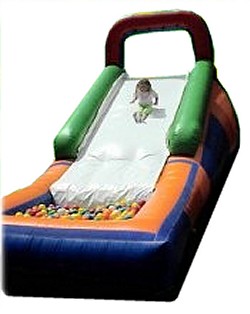 Western Funhouse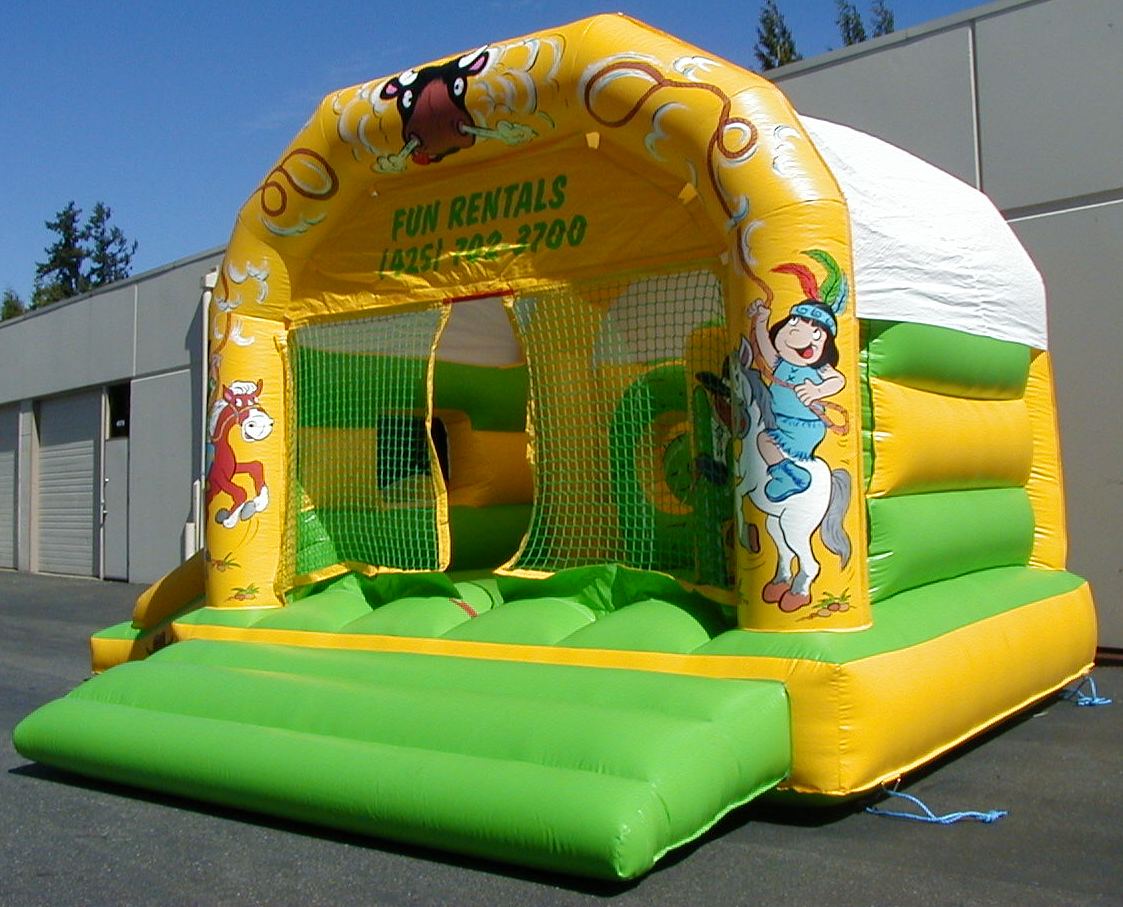 Playtona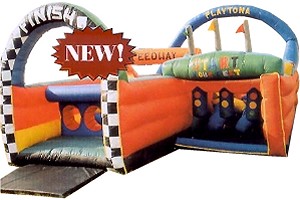 Note: All information subject to change without notice. We will do our best to keep this site updated with the latest information.